Panasonic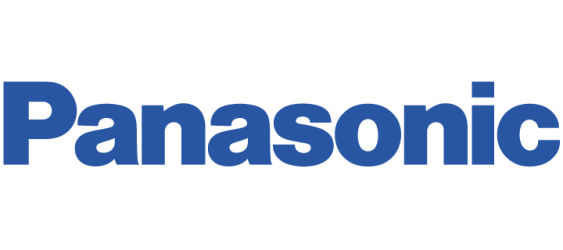 The Panasonic photovoltaic modules, all of the type HIT®, unlinke conventional solar cells, convert a higher percentage of the sunlight into electrical energy, in other words: the conversion efficiency is higher. The reason is that HIT® cells consist of a combination of monocrystalline and amophous silicon layers. As a result, fewer electrons are lost on the silicon layers during energy production. That makes Panasonic solar modules more efficient.

Thanks to its high temperature stability and good temperature coefficient, Panasonic modules of the type HIT® perform very well, even at higher temperatures.
Because of the HIT® cells, the Panasonic modules perform also perfectly in diffuse light conditions.

Panasonic has 100% control over their own production with self-designed production plants (from Ingot> Wafer> Cell> Module)
Panasonic | Solar Modules | GPC Europe | PV Distributor
Since 1975, first under the brand SANYO and since 2012 under the brand Panasonic, we have been a pioneer of the photovoltaic technology. Here you can find some milestones of our involvement with solar energy.
Investing in photovoltaic modules is a long-term commitment. Ideally a solar module has a life span of 25 years and over. That makes the relationship with your PV manufacturer almost as durable as the one with your life partner. In order to keep this relationship successful and enjoyable, your PV manufacturer needs to be a partner you can rely on. With 42 years of expertise and experience, Panasonic Solar is a pioneer and technology leader with a unique track record in reliability
1975
SANYO starts development of solar cells from amorphous silicon.
1980
SANYO is the first manufacturer worldwide to commercially produce solar cells made of amorphous silicon.
1992
SANYO is the first manufacturer in Japan to equip residential buildings with photovoltaic systems that generate energy to be fed into the power grid.
1994
Market introduction of photovoltaic systems for private use on residential dwellings.
1997
SANYO Solar Cells with Heterojunction with Intrinsic Thin-layer technology enter serial production. They are marketed under the brand name HIT®.
Market introduction of 170 W Solar Modules.
Cell efficiency ratio: 16.4%; Module efficiency ratio: 14.4%.
1998
Market introduction of 180 W Photovoltaic Modules.
Cell efficiency ratio: 17.4%; Module efficiency ratio: 15.2%.
2001
Completion of the world's largest solar power plant on the site of the SANYO facility in Gifu: the SANYO Solar Ark.
2002
Market introduction of the 190 W Photovoltaic Module. Cell efficiency ratio: 18.5%; Module efficiency ratio: 16.1%
2003
SANYO enhances the market with 200 W Photovoltaic Modules with the world's highest efficiency ratio.
The Nishikinohama (Osaka Prefecture) factory is built for the production of Photovoltaic Cells / Modules.
2005
The SANYO factory in Hungary begins serial production of HIT®.
2007
SANYO exceeds the 100 million mark in the production of HIT®. Cell efficiency ratio in Research and Development: 22.3%.
Expansion of the Hungary facility for the production of the HIT HD Modules.
Market introduction of the 215 W Photovoltaic Modules. Cell efficiency ratio: 19.3%; Module efficiency ratio: 17.2%.
2008
SANYO introduces the HDE1 product line: Unique honeycomb design is the result of technological developments for the utilisation of silicon reserves.
2009
SANYO introduces the high performance 220 Watt HIT® to the European market.
At 17.4%, the SANYO HIT® had the world's highest efficiency ratio.
2010
SANYO introduces new high performance 235 Watt HIT®, to the European market.
At 18.6%, the SANYO HIT® has at that moment the world's highest efficiency ratio.
2011
In February, SANYO launches its 240 W Module with a cell efficieny of 21,6 %.
In October, Tokay University Solar Car Team won the 2011 World Solar Championship in Australia. The winning car profited from the highest energy conversion rate supplied by HIT®.
2012
In April the brand for our solar modules changed from "SANYO" to "Panasonic" in Europe. The change applied to the brand name only. There was no change to the sales structure and the modules continued to be manufactured at the same production bases as before.
Panasonic built a new company in Malaysia to serve as the new solar manufacturing base for Asia. Panasonic invests 45 billion yen in the facility, which is to start operation in December 2012 with an annual production capacity of 300 MW.
That year, the new Black Back Sheet modules are released on the European market, offering an aesthetic choice for houseowners.
2013
April sees the largest on-roof installation in Turkey being equipped with HIT®. The installation then goes on to surprise its owner with an energy yield exceeding the forecast by 17% .
2014
Our new, improved Module VBHN245SJ25 comes on the market.
World record in research and development: 25.6% cell efficiency!
And 1 billion of our solar cells were produced!
2015
New compact module VBHN285SJ40 comes on the market.
2016
Extension of European HIT® Product Guarantee to 15 years.
New powerful modules VBHN330SJ47 and VBHN295SJ26 go on sale.
2017
We celebrate 20 Years mass production of our Photovoltaic Module HIT®
Extension of European HIT® Product Guarantee to 25 years.
2018

Panasonic celebrates its 100 year anniversary.
The full black module "KURO" with 325W comes on the market.
Do not hesitate to contact your wholesaler, GPC Europe, for the purchase of Panasonic modules in the UK, Ireland, Sweden, Denmark, Norway, Poland, Germany, Italy and other countries.
Notify