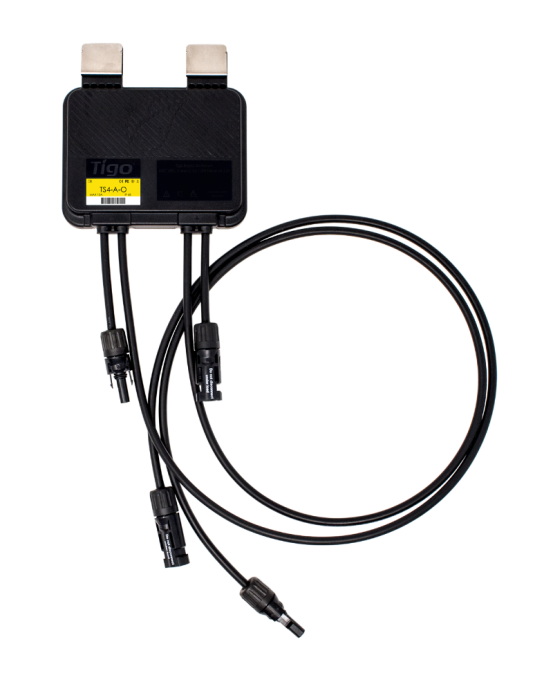 Tigo 500W TS4-A-O Optimization
Product code : 54000-SN
10241
Tigo optimization per module. In the case of a partially shaded installation, only the solar modules in question are optimized.

You can contact us for more information via the button "add to Wishlist'
Tigo 500W TS4-A-O Optimization
Product description
Tigo 500W TS4-A-O Optimization - 25 years factory warranty
PV Module Advanced Add-On/Retrofit
The Tigo TS4-A-O (Optimization) is the advanced add-on/retrofit optimization solution that brings smart module functionality to standard PV modules for higher reliability. Improve energy efficiency by upgrading underperforming PV systems or adding smart features to new installations.
The TS4-A-O with UHD-Core technology and expanded specifications supports PV modules up to 500W.
✔ Module-level optimization for increased energy yield and greater design flexibility
✔ Enhanced safety for NEC 690.12 rapid shutdown compliance
✔ 1 MPP-tracker
Smart Module Optimizer Technology for the Solar Industry
Tigo 500W TS4-A-O Optimization
Product specifications
Number of pieces in 1 package
Max. AC power (W) - only for inverters
Max. Input Voltage of the optimizer (V)
Tigo 500W TS4-A-O Optimization
Product documents
Notify