my-PV AC•THOR 3kW + Temperatuur sensor
Product code : 59000-SN
10126
De AC•THOR is een PV-vermogensregelaar voor warm water en ruimteverwarming. De AC•THOR regelt traploos de elektrische verwarmingsweerstand van uw boiler in functie van de productie van uw zonnepanelen, uw elektriciteitsverbruik en uw warmtebehoefte
Via de knop "toevoegen aan verlanglijst" kan u vrijblijvend contact met ons opnemen voor verdere informatie.
Configureer - Stap 1 - Kies een Energiemeter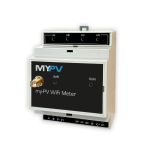 my-PV WiFi Meter - 3-fasig voor de Photovoltaic-Power-Manager AC•THOR of AC ELWA-E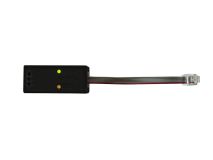 my-PV Digital Meter P1 Interface voor AC•THOR
Configureer - Stap 2 - Optionele Toebehoren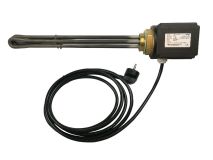 my-PV Verwarmingselement 3kW
my-PV AC•THOR 3kW + Temperatuur sensor
Product beschrijving
my-PV AC•THOR 3kW
my-PV AC•THOR is een PV-vermogensregelaar voor warm water en ruimteverwarming
De AC•THOR regelt traploos de elektrische verwarmingsweerstand van uw boiler in functie van de productie van uw zonnepanelen, uw elektriciteitsverbruik en uw warmtebehoefte
Set bestaande uit:

my-PV AC•THOR 6kW Photovoltaic Power Manager
my-PV Temperatuursensor

Noodzakelijk toebehoren bij te kopen:

Art. 59050-SN my-PV Power Meter of Art. 59051-SN my-PV Digital Meter P1 Interface voor AC•THOR
Voordelen:
✔ Werkt nu reeds op al uw bestaande boilers, airco's of warmtepompen
✔ Eenvoudig te installeren en onderhoudsvrij
✔ Beperkte ruimte nodig (A5 formaat)
✔ Compatibel met alle merken van PV-omvormers en batterijsystemen
✔ Bestaande boilers worden gebruikt als elektrische opslag
✔ Cascaderegeling mogelijk
✔ Eenvoudige indienststelling van het systeem
De vermogensmeter detecteert waarheen de stroom van de zonnepanelen vloeit en stuurt gegevens naar de sturing.
Vooraleer in het net te voeden wordt de overtollige energie gebruikt om warmte op te wekken.
De traploze regeling zorgt ervoor dat het eigenverbruik geoptimaliseerd wordt.
Bekijk onze webinar:
my-PV AC•THOR 3kW + Temperatuur sensor
Product specificaties
Notify