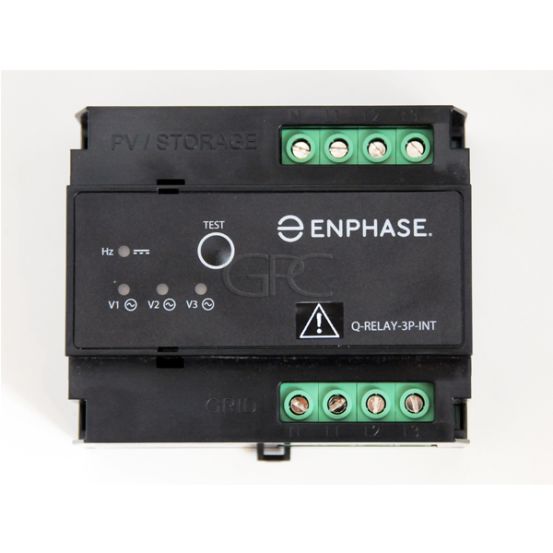 Enphase Q-Relay Three-phase
Product code : 58411
6427
Q-Relay Triphase with phase coupler included. The Q-Relay disconnects the micro-inverters during grid deviations.

You can contact us for more information via the button "add to Wishlist'
Enphase Q-Relay Three-phase
Product description
Enphase Q-Relay Three-phase
With the Enphase IQ7, IQ7+ and IQ7X it is mandatory to place a Q-Relay, in combination with an Envoy-S
Attention: this unit works three-phase with integrated phase coupler
In Enphase IQ7 installations, the Q-relay disconnects the Enphase IQ7 Microinverters from the grid during grid deviations. When the voltages and frequencies are within the acceptable range again, the Q relay reconnects the system.
Attention maximum number of optimizers at 1 Q-Relay Three-phase (per phase):
Up to 19x IQ7
Up to 16x IQ7+
Distributed over several strings (max 8 in 1 string)
Enphase Q-Relay Three-phase
Product specifications
Can only be used on three phase grids with a neutral
Enphase Q-Relay Three-phase
Product documents
Notify