Enphase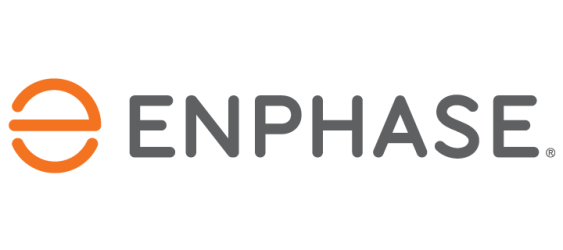 Enphase - All-in-One Home Energy Solutions
The Enphase Micro-Inverter is another approach to solar energy. Solar energy systems are traditionally designed with a central inverter. This means that dozens, hundreds or even thousands of solar panels are connected with 1 inverter. Enphase Micro-Inverters replace the string inverters when installing one with each module. This leads to significant revenue improvement.
Enphase, market leader in Micro-Inverters, also offers stand-alone battery solutions. The modular Enphase batteries are an all-in-one storage system that can be seamlessly connected to Enphase Micro-inverters and as a retrofit to existing PV installations
Maximum revenue
Thanks to the Enphase micro-inverter each PV Panel has its own MPP tracker. This ensures the ideal relationship between current and voltage and therefore guarantees a maximum revenue. ecause the MPP-tracking now happens per module, the revenue of the complete photovoltaic installation is being optimized. For example, in installations with inconvenient shadow there can be generated up to 25% more revenue.
Comparison with classic string inverter
Enphase Energy micro-inverter

Classic string inverter



Power:

All modules work independently
Resilient to environmental factors
Increase in energy production to 25% (in shadow)

One single module affects the entire system
Sensitive to shadow

Reliability:

Standard 20 year product warranty
Fully protected against weather conditions, without moving parts
A faulty inverter is limited to 1 module and does not affect your full installation
Automatic detection and reporting of problems

Standard 5 to 10 year product warranty
Sensitive to mechanical wear and tear
One faulty inverter affects the entire system
Limited detection and reporting of problems

Quick installation

Flexible positioning and dimensioning of the modules
All cabling is 100% AC
Inverters are installed directly under or close to the modules

Limited by the structure and dimensioning of the DC-strings
Inverter is not in the immediate proximity of the modules

Safety:

The cables are always under low voltage
No danger of flame arc on DC
Only DC voltage of 1 module in the absence of the net

Working at high voltages
Fire hazard by flame arc on DC
DC voltage of the full string present in the absence of the net
Notify