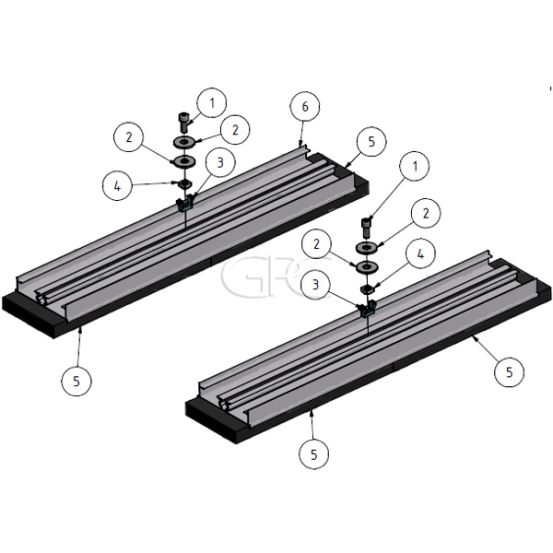 Schletter Concrete Block Loading Kit
Product code : 70697
6072
2 Aluminium profiles with EPDM rubber and accessories to be placed below the triangle support for ballasting - Schletter Ref: 159000-027

You can contact us for more information via the button "add to Wishlist'
Schletter Concrete Block Loading Kit
Product description
Schletter Concrete Block Loading Kit
These "loading kits" are placed below the triangle support for ballasting with, for example, concrete pavement tiles / kerbstones:
The kit comprises:
2 Aluminium profiles (6) with EPDM rubber incl. aluminium protection (5)
2 square nut attachments (3)
2 square nuts (4)
4 flat washers (2)
2 bolts (1)
The aluminium protection prevents plasticiser migration between non-rubber-compatible roof membranes (e.g. soft PVC) and the protective layer.
Schletter Reference: 159000-027
Schletter Concrete Block Loading Kit
Product specifications
Schletter Concrete Block Loading Kit
Product documents
Notify