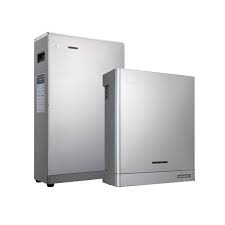 LG ESS Home 10 Package 10kWh Energy Storage System
Product code : 77145-SN
10151
ESS Home 10 Package 10kWh Energy Storage System. The Smartest Way to use Solar Energy
You can contact us for more information via the button "add to Wishlist'
Configure → Necessary Accessories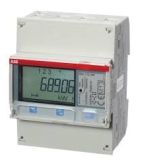 ABB B23 112-100 Energy Meter Active
LG ESS Home 10 Package 10kWh Energy Storage System
Product description
LG Energy storage system
LG ESS Home 10
10kW
The Smartest Way to use Solar Energy
LG Electronics provides energy storage system to enhance selfconsumptionrate of photovoltaic systems.
LG's DC-coupled ESS converts power more efficiently than AC-coupled ESS.
Thus, LG ESS can achieve higher efficiency.
Furthermore, LG ESS generates the three-phase AC current producing the balanced grid power.
Above all, the user-friendly mobile application helps the easy system set-up.
The web monitoring function also allows installers and users to check their system status anytime and anywhere.
High power DC Coupled Energy Storage System
10-year Warranty & One-Stop Service
ESS can be combined with LG PV modules for a single provider for all warranty issues.
Powerful Back-up power
In the event of a sudden power outage LG ESS will keep the PV system operating ensuring that power is available to support critical loads.
Flexible Installation
Multi-String & advanced 3MPPTs for flexible design for rooftop systems.
Easy expandable battery capacity (up to 19.6kW)
Luxury & Durability Design
Full stainless steel ESS feature an elegant appearance and enhanced durability compared to plastic models.
Smart Energy Management
Remote Firmware upgrade and System Monitoring
Maximize self-consumption through compatible with LG Air to Water Heat Pump
Watch the video manual:
LG ESS Home 10 Package 10kWh Energy Storage System
Product specifications
Max. AC power (W) - only for inverters
Can only be used on three phase grids with a neutral
Rated (continuous) output power (VA)
Depth of discharge (usable capacity)
ESS Home 10 Package 10kWh
LG ESS Home 10 Package 10kWh Energy Storage System
Product documents
Notify